Print this Page
Money Talk
Tips and Tricks to help you make better decisions and live your best financial life.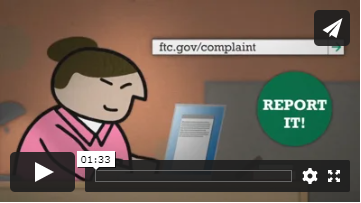 How to File a Report with the FTC
If you've been caught by fraudsters or got swindled by a scam artist, you should consider reporting your case to the Federal Trade Commission. This simple video outlines what steps you need to take to file a complain. Whether a business hasn't delivered on their promise, or you've been cheated out of money, this video shows you what you need to do next. 
Go to main navigation