Print this Page
Checking Benefits That Add Up
MIT Students get the best financial services at their very own Credit Union. The MIT FCU Basic Checking Account with Special Benefits for Students features excellent perks and services, including two convenient branches on campus and access to over 30,000 ATMs and 5,000 branches across the country. Check out these additional benefits!
No minimum balance
Up to 8 free withdrawals/month at any ATM
Receive ACH Direct Deposits (including paychecks via ACH) up to 48 hours earlier with Express Payday
No fee for overdrafts under $10.00
One free incoming wire per semester
Free replacement Mastercard debit/ATM card (up to 2 free per year)
Free cashier's checks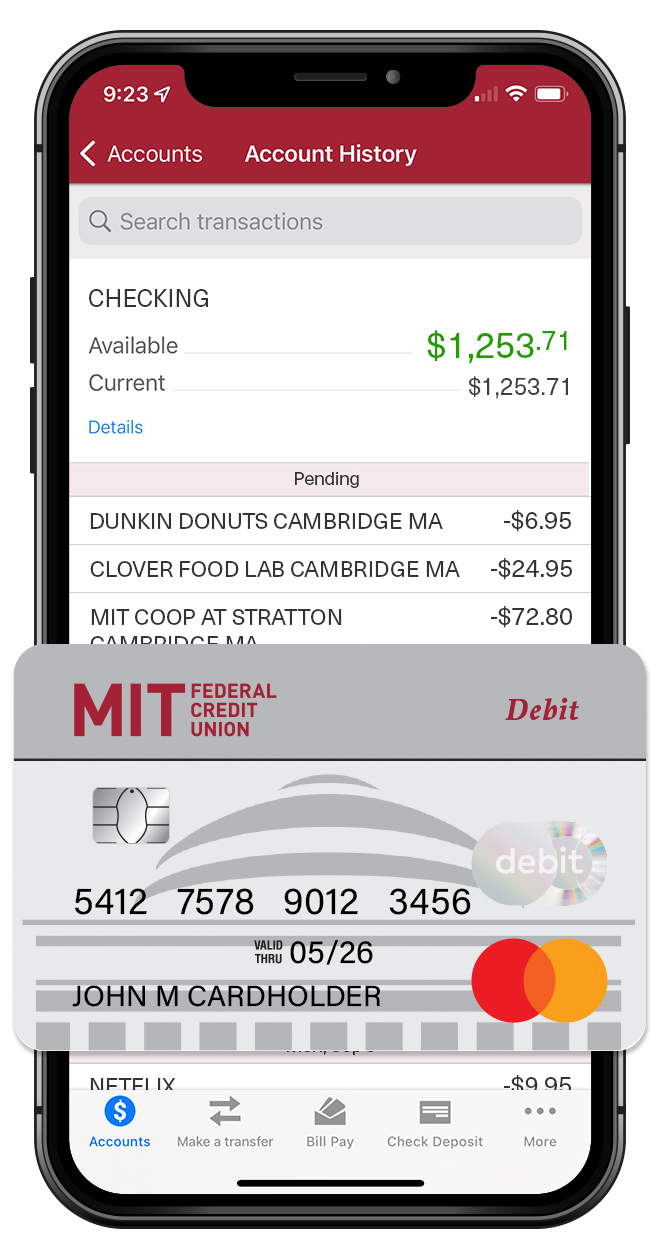 Manage your account from almost anywhere


---
Why do your "banking" with a credit union?
At MIT Federal Credit Union we recognize that for students, it's critical to develop excellent financial habits and skills. But it can be difficult to learn these once you're in school and trying to balance your unique banking needs with all the other things "adulting" pulls you towards. As part of MIT, we understand your unique needs and challenges and offer financial services exclusively for the MIT Community, including MIT students as well as their families and housemates.* We can help you make smart financial decisions with online and mobile services, financial education opportunities (virtual and in-person) and the valuable products you need like Savings, Checking, Student Loans and more. Why not get started on your financial goals: build credit, start saving and develop healthy financial habits, and start living your best financial life, today?
---
Parent FAQ
*Membership benefits extend to eligible individual's immediate family members and people living in the same household. Immediate family includes a spouse, child, sibling, parent, grandparent, or grandchild, including stepparents, stepchildren, stepsiblings, and adoptive relationships.
Go to main navigation