Print this Page
Money Talk
Tips and Tricks to help you make better decisions and live your best financial life.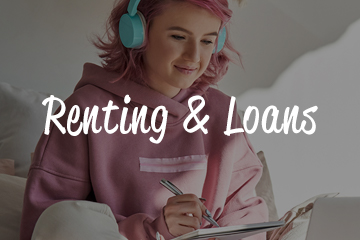 STUDENT TALK Adulthood: Renting and Loans
Student Talk, a series of student-written blog posts, was started in partnership with the PKG Center's Social Impact Internship Program. It's focus is providing financial education for students and marginalized communities. MIT Federal Credit Union understands the importance of our community and creating a space for all voices to be heard. If you are interested in writing for our blog, please email us at marketing@mitfcu.mit.edu.
Adulting, whether you're new to it, actively doing it, or expecting that knock on the door any day, can seem like an unexplored frontier. Some of the largest milestones make it very clear that you "have arrived" including the inevitable finding a place to rent, and getting a loan (because let's face it, you usually can't pay cash for things like cars and other big purchases). In this post, I'll provide a basic rundown of what to expect when it comes to these key adulting milestones.
Go to main navigation