Print this Page
Online Banking makes it easy to manage your money
MIT FCU's version of online banking, is known as e-Branch, and offers all the traditional online banking features:
Transferring funds between checking and savings accounts
Reviewing transaction history
Managing bills (in our related e-Bills system)
You'll also be able to complete one-off transactions like loan fundings, transfers from a home equity line, or a personal line of credit, all within that same secure, PIN-protected site.
Turn to e-Branch for any of the following needs as well:
Deposit checks with your mobile device (Mobile Check Deposit) or an image scanner
Go green! With e-Statements, tax notices, check copies and more, securely, and conveniently
Export account data to third-party financial software
Sign Up for e-Branch (Online Banking)
Not yet signed up for e-Branch with MIT FCU? Sign up today using the Secure Signup Form.
See screenshots below.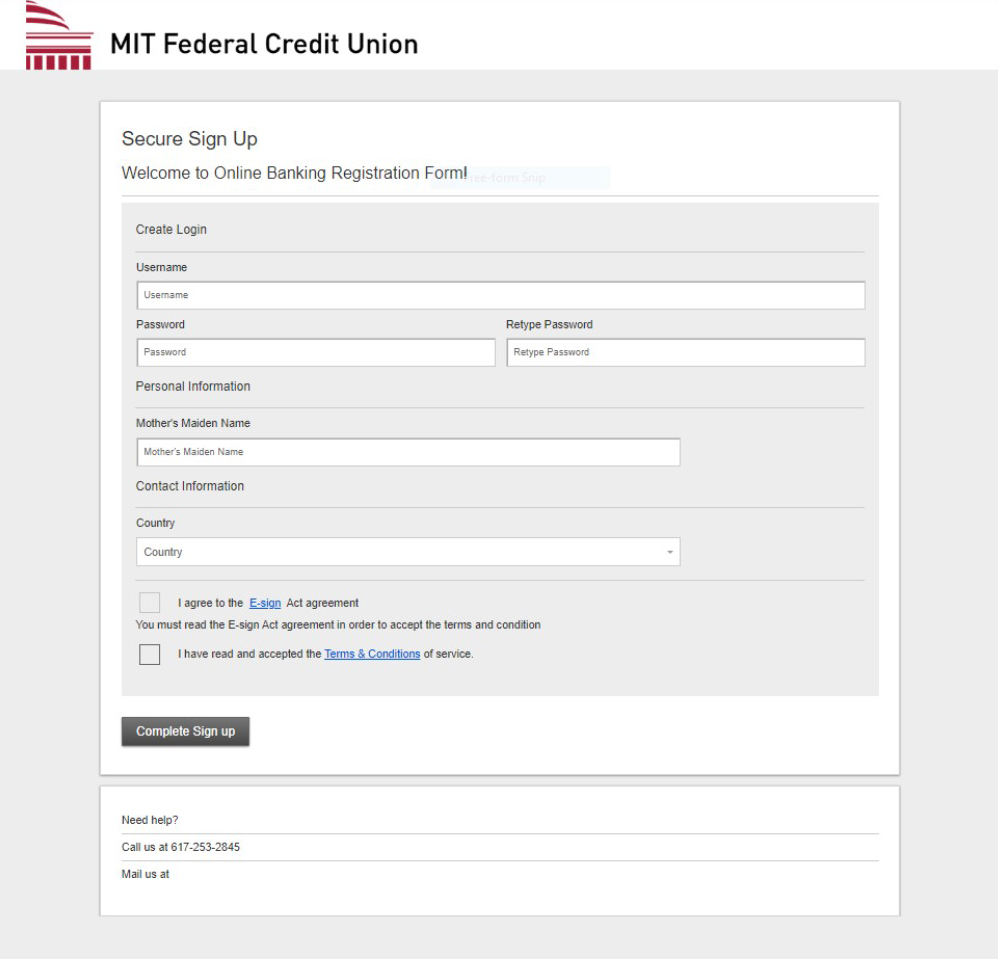 The system will then walk you through confirming your contact information:
Step 1 - Confirming Your Contact Information: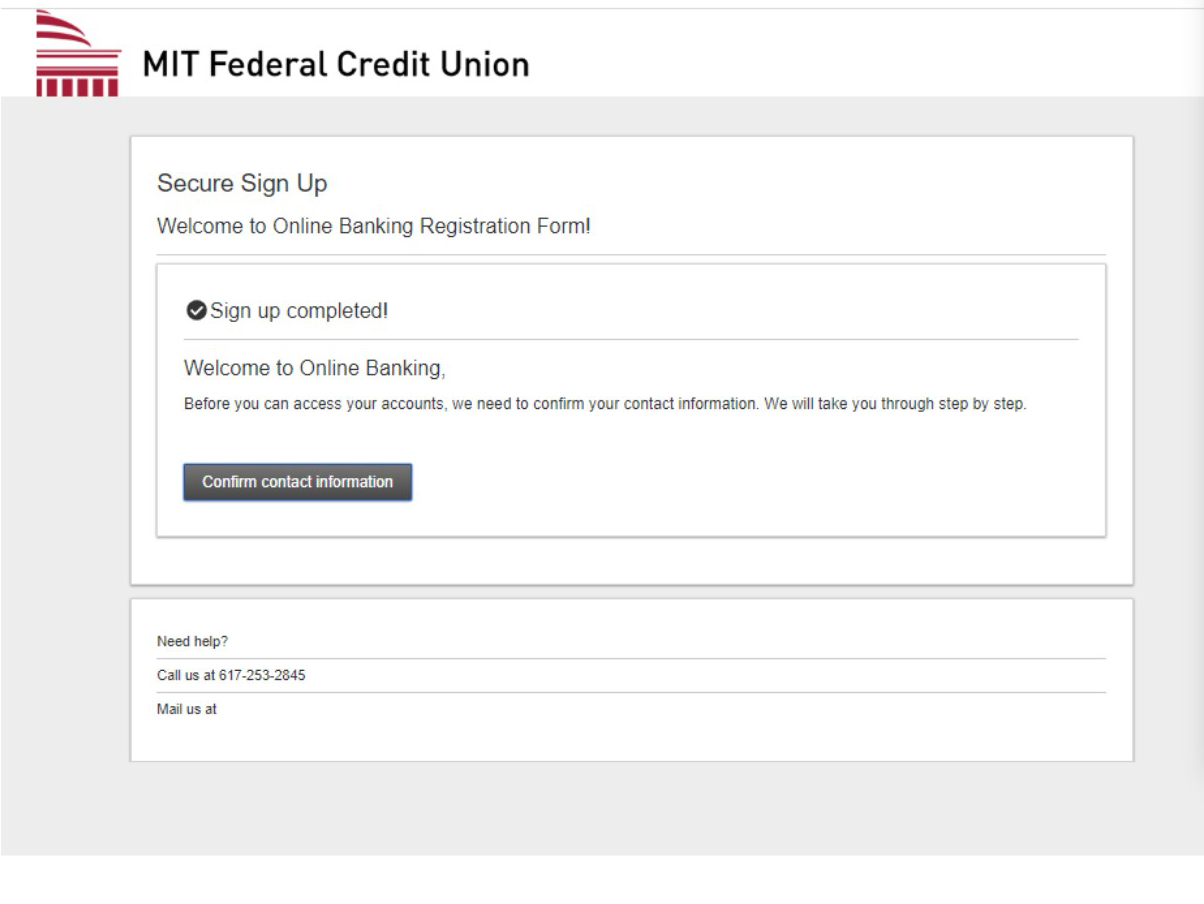 Step 2 - You will receive an authentication code via the phone/email you provide: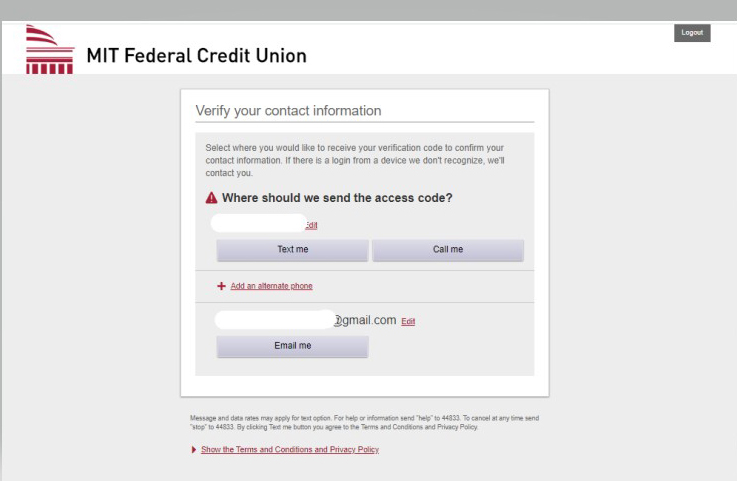 Step 3 - Enter the provided code into the access code field. This authentication process protects your account from being accessed by an unknown device.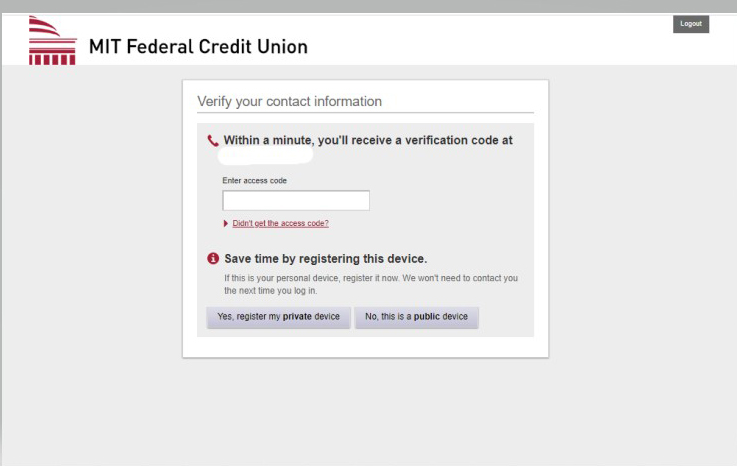 You can also register your device, so there is no need to reverify every time you use the service.
Once signed up, you'll see a dashboard similar to the following:
Where you'll have access to:
Go to main navigation