Print this Page
Our Current Rates
Credit reports pulled as part of the application process
won't impact your credit score. Read more from Experian now.
Looking to finance a home or condo?
We're here to help!
At MIT Federal Credit Union, we put our members' needs first. We consider ourselves finance experts and hope you'll consider us your primary resource when it comes to all things "mortgage." We're here to assist you with the home buying and lending process through education, detailed information, and sound advice on mortgage options and industry trends.
Contact a Mortgage Representative
We've built our online mortgage process so that you can easily handle the whole thing yourself, 100% digitally. But we're here for you if you need any additional help or guidance! If you get stuck or have a question you can't find the answer to, reach out to work directly with a member of our team.
Phone: 781-423-2022
Email: mortgages@mitfcu.mit.edu
---
We Provide Personalized Service to Every Borrower
We do everything "In-House"

Loan processing - to speed up the process and get you the answers you need as fast as possible.
Underwriting - because not every transaction fits neatly into the "underwriting box." We apply a common-sense approach to every scenario to get you to the closing table with minimal stress or delays.
Loan closing with our in-house team and Hybrid "eClose" - Closing documents are available for you to review days in advance, and you can sign most online using your computer, phone or tablet. Our closing process is faster.
We provide the tools and resources for you to do your own research without the pressure of talking to a loan originator. But when questions arise, our team is only a tap away.
Start Your Homeownership Journey
And as always, you can reach us via our chat bubble below (for real-time phone, text, or video assistance), or in person at any of our locations!
We also offer Home Equity Loans and Home Equity Lines.
---
We're your Mortgage Partner
Download the MIT FCU Mortgage app today
Or use your smartphone and our QR code to apply today: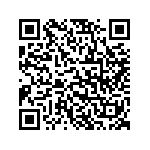 Go to main navigation