Print this Page
Below, you'll find current MIT FCU news, press, and upcoming events. Learn more about our history, mission, and membership on our about-us page.
Join our Monthly Newsletter for the latest resources, tips, and offers from MIT FCU – Join Here
News
---
New VTM (Video Teller Machine)
We are happy to announce that our newest VTM is up and running in the lobby of MIT FCU headquarters, located at 70 Westview St., in Lexington, MA. You can perform ATM and Teller assisted transactions using the VTM.
Student Talk Blog Series
We're excited to announce a student-generated content series on our Blog, called Student Talk. In early 2021, we offered a writing internship as part of MIT's Independent Activities Period (IAP) and collaboration with the Priscilla King Gray Public Service Center (PKG). The result is our Student Talk Blog series!

Our first writing intern was MIT engineering student Nathan Liang, who chose to write for an audience for whom financial education can be hard to come by: lower-income students and underserved, marginalized, and unbanked minority communities.

Mr. Liang crowdsourced content for ideas, viewpoints, and stories and also shared his personal experiences. He produced ten posts covering budgeting, building credit, home buying, navigating the US health care system, and more.

You can read the first four posts here. More to come over the next few months.
Upcoming Election for our Board of Directors
Interested In Getting Involved?
The MIT Federal Credit Union's nominating committee is seeking credit union members who are interested in serving on the Board of Directors. Three 3-year, one 2-year, and one 1-year terms on the board will be open for the 2021 election in the spring. Learn more and get involved here!
---
New Statements:
Our account statements are getting a makeover!
To make it easier to manage your finances, we're introducing a new look for your monthly statement for improved user experience.
When you receive your account statement:
It will be a higher quality print with a cleaner, member-focused design making it easier for you to read and find the information you need.
You'll also be able to access your statement and all of your account information through our online banking system, e-Branch.
An archive of the last 24 months of statements will be stored and accessible inside e-Branch.
Note: If you need access to information older than 24 months, please be sure to download it before September 1st. Your information will still be available after that date, by request, for a small fee.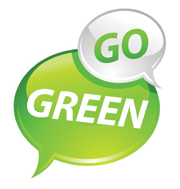 Be sure to sign up for e-Branch (Online Banking), then sign up for e-Statements so you don't miss out on the option to go green, gain access to all the great services we offer online, and receive your statements, notices, and tax info faster!
---
In the Press
05.13.20 - CU Today
CAMBRIDGE, Mass.–MIT Federal Credit Union has donated $10,000 to the MIT Staff Emergency Hardship Fund. Read more>
---
03.06.20 - The Herald News
CAMBRIDGE, Mass.–Rui F. Domingos named president and CEO of MIT Federal Credit Union. Read more>
Upcoming Events
<<
August 2021
>>
Sunday
Monday
Tuesday
Wednesday
Thursday
Friday
Saturday
1

2

3

4

5

6

7

8

9

10

11

12

13

14

15

16

17

18

19

20

21

22

23

24

25

26

27

28

29

30

31

Go to main navigation