Print this Page
Security Center
Recent Scams and Fraud Alerts
MIT Federal Credit Union wants to protect you, your information, and your finances. We've noticed an uptick in fraudulent activity and want you to beware of scams requesting your money or sensitive personal information. We urge you to exercise caution when handling emails or texts with seemingly authentic subject lines, content, attachments, or links. In some instances, fraudsters posing as MIT Federal Credit Union, other financial institutions, large retailers, the NCUA (National Credit Union Agency), or the FDIC (Federal Deposit Insurance Corporation). This outreach can also take the form of social media pleas, texts, or even door-to-door solicitations.
To avoid becoming a victim of a scam:
Be suspicious if someone contacts you unexpectedly and asks for your personal information.

You should never give out personal information such as bank account numbers, credit, and debit card numbers, social security numbers, or passwords.

Only open emails, respond to text messages, voice mails, or calls from people or organizations you know, and even then, be cautious if they look questionable.

To verify the legitimacy of communications, contact the supposed source using an email address or telephone number you know is valid.

Be aware of emails, texts, or websites with typos or other obvious mistakes.
If you have any questions or suspect you've been a victim of fraud, don't hesitate to contact us at (781) 423-2022.
Please note
MIT Federal Credit Union will never text, email or call you asking for personal or account information. Never click a link or download an attachment from someone you don't know.
Additional
From the FTC
Learn about the latest scams, and get advice to help you avoid, report, and recover from them. Visit the Federal Trade Commision (FTC) Consumer Advice / Scams website.
Contact us
If you have any questions or suspect you've been a victim of fraud, don't hesitate to contact us at (781) 423-2022.
---
Prevent Your Personal Information from Being Lost or Stolen
Identity theft occurs when someone else obtains your name, Social Security Number, and other personal information to gain access to your accounts or set up fake accounts. It can result in loss of funds and a significant amount of time and effort to get things cleared up. MIT Federal Credit Union takes the responsibility of protecting your personal information seriously, and we encourage you to protect your personal information by following these steps.
Shred all mail or documents with personal information. We hear about data breaches regularly, much of it relating to online data breaches. But human error is also a significant contributor to breaches and the related exposure of your personal information. Services like e-Statements and online bill pay drastically reduce the amount of actual paper traveling around with your personal data, which in turn reduces your risk.

Be suspicious of e-mails, text messages, and other communications that ask for sensitive personal and account information. If you question the validity of mail, texts, or any communication you receive, whether from MIT FCU or another company, make a quick call to them (not using the number provided since that could also be fake). You can then validify the message directly with the company before giving the requested information. Remember: MIT FCU will NEVER call or e-mail you asking you for your account information. Suspicious about something you received from us? Call our Member Services department at (781) 423-2022. or e-mail us at info@mitfcu.mit.edu.

Be cautious when you conduct business. Only reveal personal information that is necessary for your transaction. Our employees at MIT FCU receive ongoing training to use established procedures that monitor activity and help prevent security breaches.

Don't carry your Social Security card, passport, or birth certificate. Keep them in a safe place at home or in a safe/security box. When you're traveling, or just out shopping, only carry the cards you expect to use, or use a wallet pay system and leave your credit cards at home. Also, make a list of your credit cards and emergency phone numbers. This way, if your credit cards are stolen, you'll have immediate access to important phone numbers for reporting purposes. Keep that list in a place separate from your credit cards! When relying on a wallet pay system, remember that not all retailers or countries recognize that system, so have a backup plan or an emergency card with you.

Monitor your credit report annually for fraudulent activity. The Fair and Accurate Credit Transaction Act (FACTA) allows you to receive a free copy of your credit report from each reporting agency (Equifax, TransUnion, and Experian) every 12 months. You can do this by visiting www.annualcreditreport.com and clicking the "Request your free credit reports" button. Starting in 2020 and running through 2026, everyone in the U.S. can receive an additional six free credit reports per year by visiting the Equifax website or calling (866) 349-5191. That's in addition to the three free reports which are available through www.annualcreditreport.com. From Experian, TransUnion, and Equifax. To read more visit The Fair Credit Reporting Act page. Protect your mobile device. To ensure that data accessed through your mobile device is secure, especially if the device is misplaced, stolen, or compromised, we recommend the following:


Use a PIN with a combination of letters, numbers and special characters
The timeout option for the PIN should be selected
Passwords should be changed periodically, such as every three months
If possible, enable encryption on the device
Install anti-virus software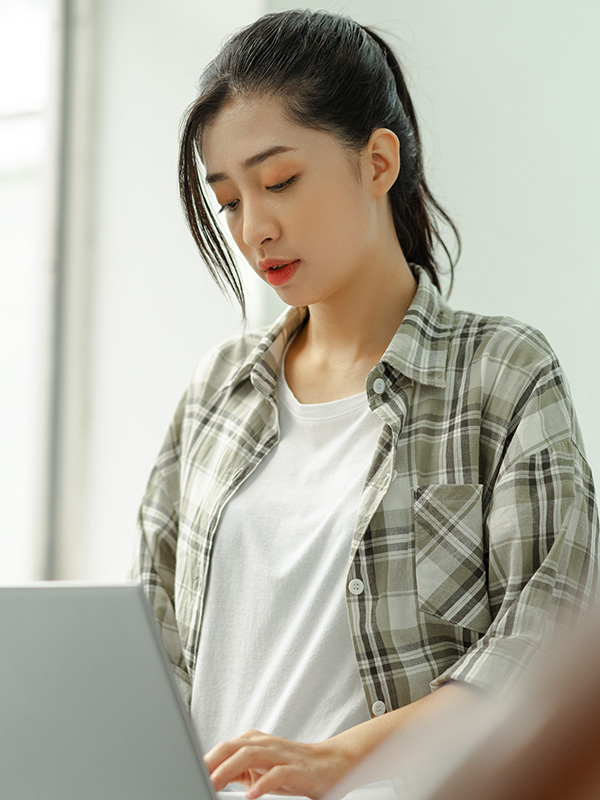 Go to main navigation